Welcome to the Delta Theta Omega Chapter Website!
Greetings,
Welcome to the website for Delta Theta Omega (DTO) Chapter of Alpha Kappa Alpha Sorority, Incorporated®. We are excited to have you peruse our site to learn more about our history, leadership, and service to our community. That service began nearly 75 years ago in 1946 when thirteen women of ingenuity, poise and intellect came together to charter our chapter. Now, we have grown to a membership of nearly 400 and we are proud of our contribution of serving at the forefront of uplift and empowerment for women, youth, and children. Our impact is far-reaching, and our aim is always to Maximize our Potential and utilize our platform for the greater good.
Our growth and development as a chapter is built on the foundation laid in 1908 on the campus of Howard University by a group of extraordinary women, our Founders, who led the way in "service to all mankind" throughout the world. Our current International President, Dr. Glenda Baskin Glover, is leading the way by "Exemplifying Excellence Through Sustainable Service" focusing on five program targets for our sorority to reach and serve our community: HBCU for Life, Health and Wellness, Economic Legacy, The Arts, and Global Impact. Included in these efforts is a signature program called #CAP (College Admission Process). We have Mobilized our Plans in DTO to carry out the tenets of these program targets in a tangible way in Mobile and Baldwin Counties.
Our goal with this website is to introduce you to who we are, but more importantly to showcase our contributions through the implementation of our international programs as we Mesmerize our People. Again, we are excited that you are here for us to share with you, please take a moment and enjoy!
Sincerely,
Sheron Thames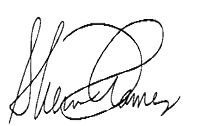 President